Over $33,000 worth and counting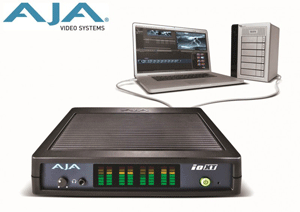 AJA Io XT Thunderbolt Interface
AJA Video Systems - ($1495 value)


- MXO2 LE MAX with THUNDERBOLT
Adapter - Matrox -
($1,495 value)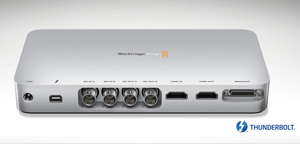 - UltraStudio 3D with ThunderBolt
- Blackmagic Design -
($995 value)


-2x Intensity Extreme with ThunderBolt
- Blackmagic Design -
($570 value)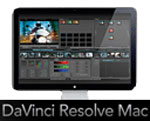 - 3x DaVinci Resolve for Mac
- Blackmagic Design -
($2990 Total value)


- Drobo 2nd Generation - 4 Bay
FW800 & USB 2.0 Storage Array
- Drobo ($399 value)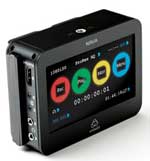 The Ninja
Professional 10bit HD Recorder,
Monitor, & Playback HDMI -
Atomos ($999 value)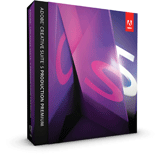 Adobe Creative Suite 5.5 Production Premium
Adobe - ($1699 value)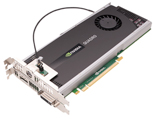 2 x nVidia Quadro 4000 For Mac Video Graphics Card
nVidia - ($1599 total value)



-Telestream SuperPackage:
Episode Pro
ScreenFlow
Wirecast Pro Live
Flip4Mac WMV Studio Pro HD
Telestream - ($2,268 total Value)


- Boris Box Set
BorisFX -
($1,995 value)



-G-Raid 4 TB -
G-Technology
($499 value)


-G-Raid Mini
1TB - G-Technology
($299 value)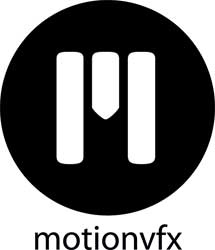 - 10x $100.00 certificates
MotionVFX ($1000 total value)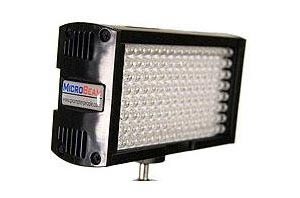 2 X MicroBeam 128
FloLight - ($660 value)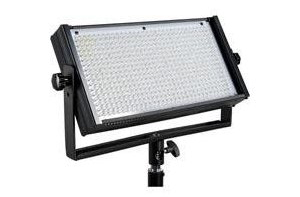 MicroBeam 512: High Powered LED Video Light w/ stand and gel holders
FloLight - ($599 value)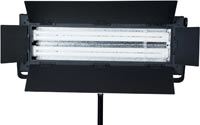 MicroBeam FL-110AW : 2 X 55W
FLUORESCENT VIDEO LIGHT with
WIRELESS DIMMING and stand and
free lamps- FloLight - ($399 value)

Keycode San Francisco will
give away a free iPad at their table
Keycode Media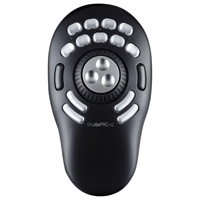 - Contour Black ShuttlePRO v2
Contour Design -
($110 total value)


- Adobe Pro Video limited edition ShuttlePRO v2
Contour Design -
($110 total value)



-2 x ArtBeats HD Prize Pack:
of your choice worth €1106
Artbeats -
($3,198 total value)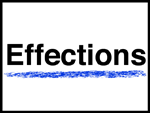 - Effections AE compatible
(for AE and Premiere)
FxPlug versions of DE:Noise,
Twixtor, ReelSmart
Motion Blur & FieldsKit
RE:Fill, RE:Map, Shade/Shape,
SmoothKit & Video Gogh are
provided as AE-compatible versions
RE:Vision Efects - ($890 value)


- GlideCam 4000 Pro -
GlideCam - (value $499)


5x Digisuite v2.5
Buena Depth Cue v2.5,
Damage v2.5, and Delirium v2.5
-Digieffects -
($2495 total value)


-10x Licenses of Tonalizer|VFX
- Irudis - ($1790 total value)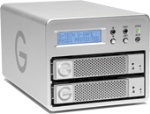 - G-Technology G-SAFE 500GB -
VideoGuys - ($299 value)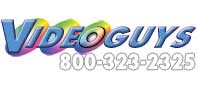 - $200 Gift Certificate -
VideoGuys - ($200 value)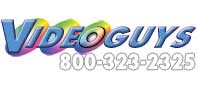 - 1x Class On Demand Training
"Black Cards" for On
Demand training title at
ClassOnDemand.net -
VideoGuys - ($129 value)


- Magic Bullet Suite 11 -
- Red Giant Software
- ($799 value)


- Magic Bullet looks -
- Red Giant
- ($399 value)


- Magic Bullet Mojo -
- Red Giant
- ($99 value)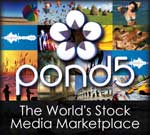 - 6x $200 Pond5
certificates for free stock
media - Pond5 -
($1200 value)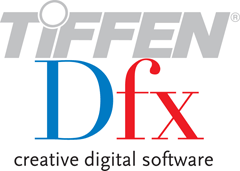 - DFX Post Production Plug-in of Choice
(FCP, Adobe or Avid)
Tiffen -
($599 value)

-3X Effects Tech Transitions for FCPX
idustrial Revolution -
($147 total value)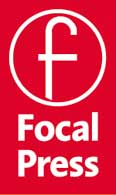 ,,Assorted Training Books -
Focal Press -
(unkown value)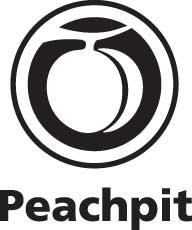 Assorted Training Books -
Peachpit Press -
($600 total value)


- 3 x Kinemac
Real Time
Animation - Kinemac -
($900 total value)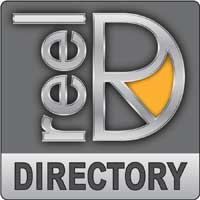 - 6x 2012 Reel Directories
Reel Directory -
($210 total value)
---

Enjoy a few cocktails, network and party with industry peers while learning latest trends in collaborative editing workflows!
Join the FCPUG Network, including SF Cutters, Lafcpug, BOSFCPUG and other digital video user groups around the Globe in San Francisco, CA for the largest single day gathering of creative and collaborative editors, HDSLR filmmakers, digital content creators and Gurus in San Francisco in 2012!
Attend SuperMeet Workshops during the day in tandem with the SuperMeet Digital Showcase and SuperMeet in the evening. DETAILS below!
Where? - Robertson Auditorium
Mission Bay Conference Center (William J. Rutter Center)- UCSF (Download Driving and Parking and Train instructions HERE)
1675 Owens Street
San Francisco, CA 94158
Phone: 866.431.UCSF
http://www.acc-missionbayconferencecenter.com/gallery/

When? - Friday, January 27, 2012 (Doors open 3:00PM for SuperMeet Digital Showcase featuring 25 vendors and Open Screen Theater)

How Much? $15.00 per person plus ticket fee.
$10.00 for Students and Teachers with valid ID
$20.00 at the door
Ticket will include 2 raffle tickets.

Any raffle prizes? Of course. $2.00 per ticket or 3 for $5.00

Who should attend? - Everyone who wants to learn more about the craft of editing, digital filmmaking and meet others who may know more than you do.

Food and Drink? - Food (free) and Cash Bars will be available to enjoy a few cocktails!

Subscribe Now to the FCPUG Network SuperMeet YouTube Channel
---
Agenda (not in order and subject to change)
- Canon: Special Canon Cinema EOS Presentation: ALEX BUONO, NBC's Saturday Night Live Film Unit
ALEX BUONO, one of Canon's Explorers of Light and 12-year veteran Director of Photography for NBC's Saturday Night Live Film Unit, will command the SuperMeet stage! Join Alex for an engaging show and tell on Alex's work with Canon's 5D Mark II and 7D cameras as well as the new Canon EOS C300 - Alex will screen his work, including the network debut of the Canon EOS C300 - an SNL parody commercial, Chantix.

About Alex Buono
Born in Portland, Oregon, Alex Buono moved to Los Angeles in 1991 to attend the University of Southern California School of Cinematic Arts, majoring in film production and still photography. His early post-collegiate years were spent on the camera crews of studio films including Twister, Conspiracy Theory, and Armageddon, learning from top ASC cinematographers and personal mentors including Conrad Hall, Don Burgess, Dean Cundey and John Schwartzman. Soon after, Alex became a full-time cinematographer of indie films, music videos, and as the Director of Photography for the Saturday Night Live Film Unit,. In 2003, Alex received an Oscar Nomination for the short film Johnny Flynton, which he photographed and also produced. Alex repeated the dual role of cinematographer and co-producer on Green Street Hooligans, about London's football-gang subculture starring Elijah Wood and Charlie Hunnam, which won both the Grand Jury Prize and Audience Award at the 2005 South By Southwest Film Festival. He was also the cinematographer of Shanghai Kiss, shot in China and starring Hayden Panettiere. Following, Alex wrote, produced and shot the documentary feature Bigger Stronger Faster, which premiered in competition at the 2008 Sundance Film Festival and was distributed theatrically by Magnolia Pictures. In 2009, Alex's 10th season with Saturday Night Live marked his first experimentation with the new HDSLR format, shooting the show's title sequence and most of the season's commercial parodies with Canon's 5D Mark II and 7D cameras. Alex continued his experimentation with Canon DSLRs as the 2nd Unit director/DP of the pilot for the ABC drama series Detroit 187. Most recently, Alex shot the network debut of the new Canon EOS C300 - an SNL parody commercial, Chantix. Alex is a member of the Writer's Guild of America, the International Documentary Association and the International Cinematographer's Guild. He lives in Venice, California where he continues to write, produce, and shoot for his production company, Third Person, and is represented by Hyphen Management.
---




- (Matrox) The One Tool I Can't Live Without - Curt Pair
Most of us are in this business because we are storytellers. We have a vision and wish to share it with the world. Often technology can hamper the creative process of sharing of our saga due to various challenges. Join Curt Pair as he shares the pitfalls he avoided during the production of "Taken," on the A&E network, as both a Director of Photography and on site editor, by using the one tool he can't live without: Matrox MXO2 LE with MAX technology.

About Curt Pair
Curt Pair has captured all walks of life, from news to sports, corporate to documentary, music videos to behind the scenes, indies to feature films. With a passion for telling compelling stories and news skills that are second to none, Curt's work has taken him all over the US and the world.
He has been capturing images on film, videotape, and now HD media for 25 years. His work has appeared on every major television outlet for the last 20 years. In 1999, he founded Picture This Productions, Inc., whose list of clients include ABC, CBS, NBC, Fox Sports, ESPN, America's Most Wanted, The Golf Channel, The PGA Tour, NBA Entertainment, A&E, Discovery, TLC (the Learning Channel), National Geographic, Turner, Oprah, Dr. Phil, Taco Bell, Walgreens and more. Chances are if you've watched TV, you've seen Curt's work.
Recently, Curt has stepped beyond the world of HD acquisition and post to the world of 4K, 5K and beyond! He captures his vision with Red Epic, Sony F65 and Arri Alexa cinema cameras.

---




- "Fotoshop" - Jesse Rosten
"I was watching TV one sleepless night and stumbled upon an infomercial for some beauty product. The commercial showed before and after portraits, that to my eye, looked like the same photo just photoshopped. I laughed to myself. Then I made this video."

About Jesse Rosten
Jesse Rosten is a filmmaker currently based out of Northern California. Jesse really dislikes talking about himself in third person, but would be more than happy to talk to you in first person.




---



- World Premiere of a SuperSecret - Groundbreaking Mobile App - Ramy Katrib
The Cloud is here! DigitalFilm Tree's Ramy Katrib will present the World Premiere of a powerful mobile application that provides visual storytellers a platform to view, comment, and creatively collaborate on an iPad, iPhone or iPod Touch. This easy to use app allows users the option of creating their own media cloud as well as upload, transcode, and stream media. A MUST SEE and you will see it first only at the San Francisco SuperMeet.

About Ramy Katrib
Ramy Katrib is the founder and CEO of DigitalFilm Tree, in Hollywood, CA. DFT is a post, production, creative, consulting, and software development company. Since 1998, DFT has played a definitive role in designing post and IT workflows for the media and entertainment industry. Clients include television, motion picture, independent, and the technology industry. DFT fosters an academic approach to post and IT design. Known for its numerous books, whitepapers and engineering reports, DFTs advice is sought after by clients of all scale and scope.

---




- ADOBE: Special Presentation from Adobe - Accelerate your Workflow with Adobe Premiere Pro CS5.5
Modern Creative Professionals increasingly need to use multiple tools and applications to realize their ideas and collaborate with others. Knowing which tool is right for the job at hand is crucial. Join Al Mooney and find out why, no matter which NLE or computing platform you prefer to work with, Adobe Premiere Pro is an essential part of your toolset.




---

- The Future Of Post: Where Do We Go From Here? - Philip Hodgetts
Without doubt, production is under pressure! Facilities closing, budgets shrinking, and seemingly everyone is now "in production". Where is there still money to be made? How do you market yourself? What are the business models for the future, other than "how low can you go"?

About Philip Hodgetts
Philip is widely regarded as an expert in the field of digital media production, post-production and distribution. He is especially recognized for his unique ability to understand and develop metadata-based workflows across all these areas for linear and interactive media.

With more than 25 years experience in writing, producing, directing, editing and motion graphic design across the entire production spectrum - education, corporate, documentary and national TV commercials - he has a unique understanding of the way technologies influence the development of an industry and has had an above-average accuracy in predicting the future changes in the digital production, post-production and distribution industries.

He is also the author of many books including "The New Now: Growing Your Production or Postproduction Business In A Changed and Changing World", "The HD Survival Handbook", "Simple Encoding Recipes for the Web" plus many other titles.


---

and MORE

Want a FREE exhibits only pass to Macworld/iWorld? Use this code, CC32 and register now

---

Open Screen Theater - Get Seen

This is your chance to sell yourself. This is your chance to get your short movie seen. Here is how it works.

Open Screen Theater is open to anyone who wants to show their short video on a first come, first serve basis. Michael Stoffan, SF Cutters Crew and Volunteer will handle the sign-ups and playing of all videos. Be kind to him.

Open Screen Theater will be located in the Fisher Banquet room amidst over 25 hardware and software vendors. We have a 13 ft screen with a native 1024x768 projector.

Your video cannot be any longer than 10 minutes.
Sign ups begin at 2:30PM at the registration desk in front of the Fisher Banquet room.
Bring your video on a flash drive, hard drive or DVD. It will be copied onto a Mac Laptop. Ideal format is Quicktime H264 on a flash drive. Please clearly label the Quicktime H264 file so that it is easily identifiable on your flash drive. Data DVDs and uncompressed files are not OK.
Please make sure your video has your name, or production company name and contact info as either a leader or a tail credit within the video itself. We cannot play your video loud so the more visual your video is, the better it will play to anyone watching.

Videos will be played from 3:30PM until 6:30PM. Then again from 8:30PM until 9:00PM. No videos will be played during the SuperMeet presentations.

Get to the SuperMeet early and sign up, get up and show off at our Open Screen Theater. You never know who will be watching who just might change your life.

---

SuperMeet Workshops
SuperMeet Workshops will go on sale the week of December 19, 2011.

**Register HERE for Workshops**

Where? - Mission Bay Conference Center (William J. Rutter Center)- UCSF (Download Driving and Parking and Train instructions HERE)
1675 Owens Street
San Francisco, CA 94158
Phone: 866.431.UCSF
http://www.acc-missionbayconferencecenter.com/gallery/

When? - Friday, January 27, 2012 (Onsight registration begins at 9:00AM. Workshops begin at 10:00AM and will be held throughout the day. Times are subject to change.

How Much? - $10.00 per workshop.

What - Workshops will be presented by Adobe, Blackmagic Design, Canon and Light Iron. You may choose a maximum of 3 workshops.
Any raffle prizes? - Maybe

Who should attend? - Everyone who wants to learn more about the craft of editing, digital filmmaking, finishing and Digital Cinema.
Want a FREE exhibits only pass to Macworld/iWorld? Use this code, CC32 and register now
---
---


---
Educational Workshop Sponsors

**Register HERE for Workshops**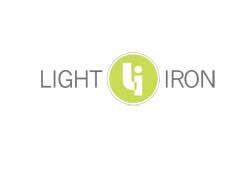 ---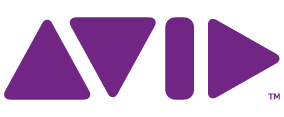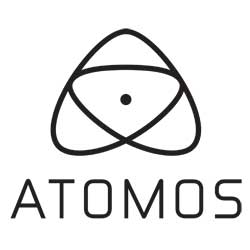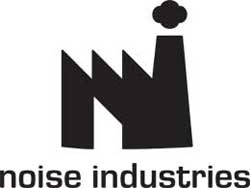 ---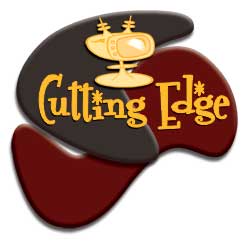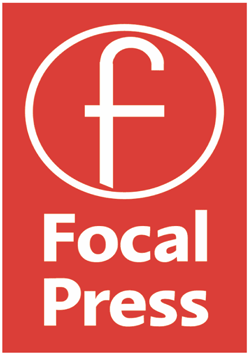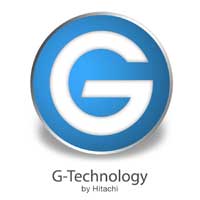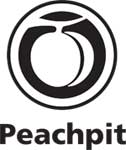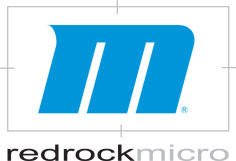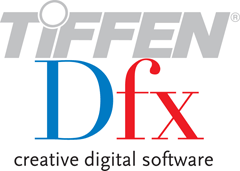 ---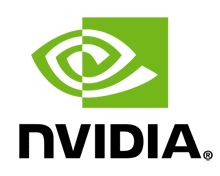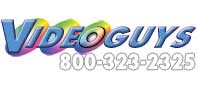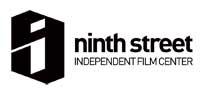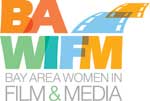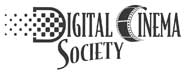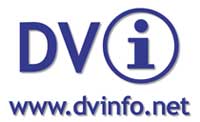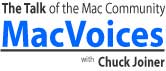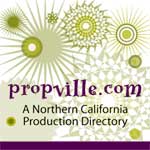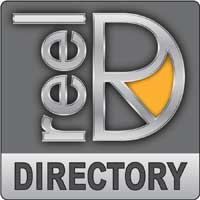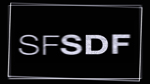 ---
If you wish information on sponsoring this event, write us and we will send you all you need to know.