- A conversation with Dody Dorn, ACE
Join Oscar® nominated film and sound editor Dody Dorn on the SuperMeet stage as Dody talks about her extraordinary career and the craft of film editing. Dody will show scenes from some of her past works and discuss the why and the when to make the cut. Editor Steve Hullfish will moderate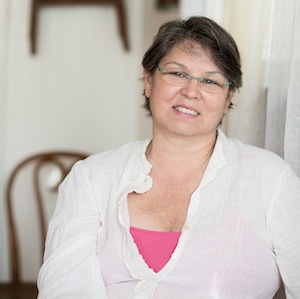 About Dody Dorn, ACE About Dody Dorn, ACE
DODY DORN (film editor) received an Oscar® nomination for Christopher Nolan's debut feature, "Memento" (along with nominations for an AFI Film Award and the ACE 'Eddie' Award for her editing). That same year, Dorn earned Emmy and ACE 'Eddie' Award nominations for her work on the acclaimed ABC miniseries, "Life With Judy Garland: Me and My Shadows," starring Judy Davis.
A native of Santa Monica, California, Dorn graduated from Hollywood High School, then worked as a production assistant on John Carpenter's Emmy and Golden Globe nominated TV biopic, "Elvis," with Kurt Russell in the title role, before dividing her time between picture and sound editing at the outset of her career. She began a long-term association with director Alan Rudolph, working first as an assistant picture editor on his 1980 comedy "Roadie" and his 1982 thriller, "Endangered Species." She next segued into the role of Supervising Sound Editor on a quartet of projects with Rudolph -- "The Moderns," "Choose Me," "Trouble in Mind," and "Made in Heaven." CLICK FOR MORE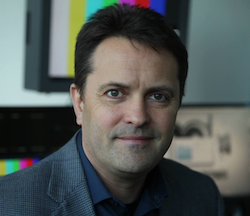 About Steve Hullfish
Steve Hullfish is a feature film editor and documentary editor with five theatrically released films to his credit and numerous national TV shows. He is also the author of six books on post production including his recently released book of interviews with 50 of the top editors in the world called "Art of the Cut: Conversations with Film and TV editors." And the series continues weekly with interviews on Provideocoalition. He also trains editors and colorists around the world for clients like NBC Sports, Turner Networks, The Golf Channel, Children's Television Workshop, Whole Foods and Vietnam TV.



---
- Ed(iting) Sheeran: Cutting a Hit Music Video with Final Cut Pro X - Thomas Grove Carter
FCPWORKS presents Thomas Grove Carter, a principal editor from leading UK edit house Trim Editing, who will show you some of the techniques he used in editing the wildly popular (over 120 million views on YouTube) Castle on The Hill music video from Ed Sheeran's latest album. Thomas will show how he quickly organized the material, assembled both the performance and the narrative parts of the video, edited with multicam, creatively timed the shots and built some sound design in the latest version of Final Cut Pro X.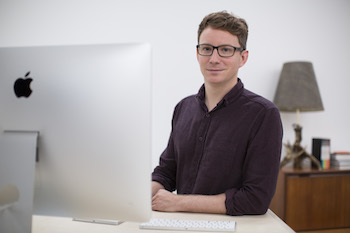 About Thomas Grove Carter
Trim Editing and Thomas Grove Carter have worked on some of the most prominent campaigns for companies such at Nike, Audi, Powerade, Perrier, Honda and Adidas as well as music videos for big name stars like Ed Sheeran, Arcade Fire and Chemical Brothers.





---
- What's in DaVinci Resolve 14? - Paul Saccone
DaVinci Resolve 14?! Yep. Fourteen!
With post, in the end it is all about the work and final result. The best tools help you do your best work and, every once in a while, something new comes along that changes everything. Paul will walk through how to use DaVinci Resolve so you can do your best work, collaborate in post better than you have ever been able to, craft the perfect story and make every frame look and sound absolutely perfect!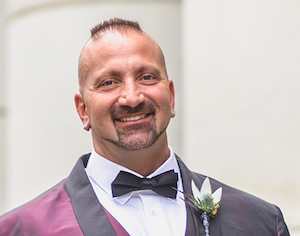 About Paul Saccone
Paul Saccone is the Senior Director of Marketing at Blackmagic Design and has been working in the post production industry for over 20 years. From 1998 to 2013 Paul worked at Apple and was the Product Manager for Final Cut Pro version 2 through 7, including Final Cut Studio. He is well known as an editorial workflow specialist, public speaker, demo artist, and educator around the world for his dynamic and witty presentations. In addition, Paul has engineered and built multi-user studios and sound stages, complete with large scale data center and dozens of edit, color and audio suites. Paul recently published his first book, "The Definitive Guide to Editing with DaVinci Resolve 12.5." Paul is based out of San Francisco, where he lives with his husband Ryan and their dogs, Chloe and Gracie.
---
- Adobe Powers Your Creativity - Al Mooney and Victoria Nece
Creative Cloud gives you the power to create, collaborate, and streamline your video workflow from start to finish. Building on 25 years of proven Adobe technologies, product managers Al Mooney and Victoria Nece will show you how dynamic integration between Adobe products deliver powerful performance and efficiency to keep your projects on track and keep you in the creative zone.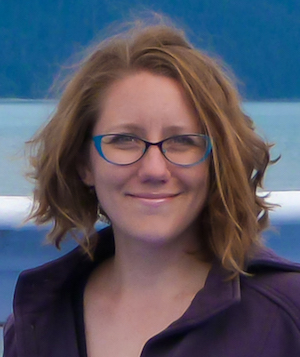 About Victoria Nece
Victoria Nece is the Product Manager for Motion Graphics and Visual Effects at Adobe, which includes After Effects and Character Animator. Before joining Adobe, she was a motion designer for over a decade, as well as a developer of scripts and extensions for After Effects. As Director of Animation at the Documentary Group (successor to Peter Jennings Productions) she oversaw graphics, animation, and design for dozens of productions across broadcast, theatrical and educational markets. As a developer, Victoria has consulted on broadcast automation, developed workflows for motion capture animation, and created tools used in Hollywood films.









About Al Mooney
Al Mooney is the senior product manager for editing at Adobe, working on Adobe's video editing and content creation products, from mobile to desktop. Before Adobe, Al worked for Apple in the UK as the Senior Video development manager. He originally studied audio engineering, working in that industry for many years, before developing an interest in video. Al moved to the US from the UK 7 years ago to work for Adobe. His main interests outside of work are music, cats, video games and Doctor Who.











---
- OWC presents
How can you avoid the catastrophes caused by disk drive failure - Tim Standing
With the appearance of Thunderbolt on Macs, it is easier than ever to attach many disks to a single Mac. We now routinely have 20 - 100 TB of storage directly attached to our computers (on 4 - 16 disks). This can result in huge business losses when disks fail.
This session will go through some of the studies on disk drive failure (with 10,000 to 100,000 disks) and explain how we can use those studies to help predict when a disk is more likely to fail. We will also cover some steps you can take to avoid disasters and review what we've learned while supporting our customers during the past 20 years.
And
- Ticket to Awesome! Riding the Storm Clouds. - Cirina Catania
It takes talent, knowledge, intuition and a dose of stubborn to succeed in the entertainment business. Cirina will talk about life in the Industry and what it takes to get through those F'n storm clouds and yes, succeed!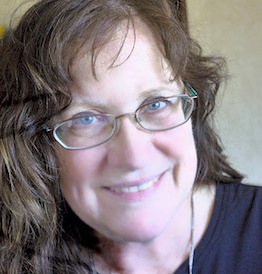 About Cirina Catania
Cirina Catania is a partner in Lumberjack System, Senior Editor of USTimes.biz and an award-winning filmmaker, photojournalist, cinematographer and field production expert. Co-founder of the Sundance Film Festival, Cirina is a PGA mentoring producer and member of the WGA and IATSE Local 600 as well as the National Press Club. She is a veteran story teller and road warrior who has chased lightning in the Southwest for National Geographic, navigated mountain tops and Kava ceremonies with muddy water in Fiji, shot avalanche control footage with the National Ski Patrol, traveled South Africa with Danny Glover for the United Nations Development Program, filmed with the U.S. Navy on ships deploying to war, climbed mountains to get that last sunset shot for the Discovery Channel, kept her fingers and batteries warm while filming John Malkovich and Gerard Depardieu in sub-zero weather on the Charles River in Prague and shot survival footage with a raging fever deep in the Peruvian Amazon. CLICK HERE FOR MORE.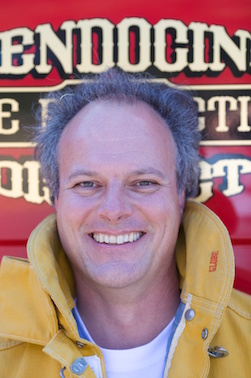 About Tim Standing
Tim Standing has been writing drivers and storage utilities for Mac OS since 1986. He is the creator of SoftRAID for Mac OS X and is currently VP of Engineering at OWC Holdings, Inc., the company which develops and sells SoftRAID

---
- HP/Nvidia presents Achieving Speed and Accuracy When Making The Cut- Rick Champagne
Learn some of Hollywood's best kept secrets on achieving maximum performance and color accuracy with the latest technological advancements. Also, get a chance to win one of two special hardware packages!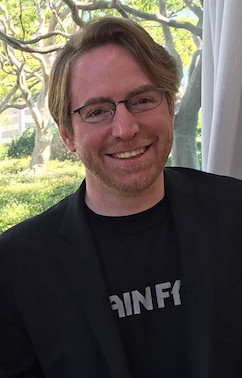 About Rick Champagne
Rick has been a passionate advocate and advisor to the film, animation and VFX industries for two decades. With a long history of managing key industry software such as the Autodesk 3ds Max and Maya Entertainment Creation Suites, Softimage, Autodesk Mudbox, and Painter, Rick has been in the service of artists and other creative professionals his entire career. Working closely with customers and industry partners, Rick currently guides HP's strategy and development within all Media & Entertainment sub-segments including Film, TV, Broadcast, Professional Video, Animation, Games, Advertising, Audio and VR/AR. Rick spends much of his personal time in his own technological and creative pursuits.







---