The 7th Annual NAB FCPUG SuperMeet (Podcast)
The following video podcasts are part of the 7th Annual NAB FCPUG SuperMeet which was held at the MGM Grand Hotel, April 16, 2008 in Las Vegas To view any video, click on the individual link. These podcasts are hosted by Macvideo.tv.
---
Every year at NAB the Final Cut User Group Network holds its annual Supermeet. Headlining this year is Richard Townhill, Director Pro Video Product Marketing, Apple. Richard gives an overview of the state of play with Final Cut Pro - the fact that there are over one million registered Final Cut Pro users to date, with an indepth look at Final Cut Server.

top


---


M Dot Strange is an independent filmmaker who locks himself away for months at a time, surrounded by computers, producing amazing animation. He has produced a feature length animated film for less than $20 000 which others describe as having the look of a production costing tens of millions of dollars. To achieve this quality M Dot Strange relied on Blackmagic technology. Judging from his work the quality achieved using the Blackmagic cards is absolutely pristine. Also, featured in this report is an overview of new products announced by Blackmagic Design at NAB 2008.

top

---



See just how Apple's Color can be used for high-end color correction work. In this demo Hal Wolverton and Alex Bickel talk about and show just what Color is capable of. The application has been used at the highest of levels and, as seen here, competes favourables with other incredibly expensive tools.

top




---


Ted Schilowitz on-stage. Here Ted gives details of:
Scarlet, described as the "pocket Red, featuring a 2/3 inch 3K Mysterium sensor and capable of shooting from 1 - 120 FPS. Epic is a 5K camera which will sell for $40 000. Red Ray is will sell for less than $1000USD and functions as a playback unit for a multitude of formats including 4K.

top

---

Steve Martin, the force behind Ripple Training, has been the premiere training destination for users of Apple's Final Cut Pro, DVD Studio Pro, Motion, Soundtrack Pro and LiveType. Steve shows us how Adobe's Production Premium can be used to enhance Final Cut users workflow.

top




---

Targeted at documentary editors, The Assistant Editor lets you view a first cut of your material. The computer is used as a database of all your medial which you first must log, and label with keywords which relate to the themes and subject matter of your documentary material. Philip Hodgetts demos.
top
---

The Phantom HD's claim to fame is the ability to shoot uncompressed, high speed footage at up to 1,000 frames per second (fps) and up to 2K (2048x2048 pixels) resolution using a special CMOS imager. It accepts standard Pl-mount 35mm cinema lenses and is also capable of capturing in standard and HD resolutions from 1 fps all the way up to 1,000. Noah Kadner shows and tells.

top

---

Returning Marines from Iraq and Afghanistan need a focus to adjust to society after the conflicts they have been involved in. This piece shows off the work of the inaugural class from the Wounded Marines Careers Foundation. Warning - some graphic ../images

top

---

JVC's Craig Yanagi on-stage with Cinematographer Tim Dashwood showing how JVC's GY-HD200 camcorder can be used in combination with Final Cut Pro to shoot and edit a music video in a single day.

top

---


2008 FCPUG SuperMag Magazine
100 pages of articles and FCS tutorials
Download Free

SuperMeet Podcast Credits

Produced by: - Daniel Berube, Michael Horton and Rick Young

Editor: - Rick Young

Camera: - Rick Young, Dean Cleary

Opening and Closing Titles: - Chris Eschweiler

Music: - Deb Eschweiler


Special Thanks to for hosting these Podcasts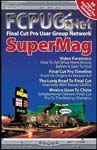 2008 FCPUG SuperMag Magazine
100 pages of articles and FCS tutorials
Download Free
---
Event Sponsors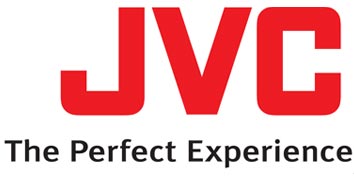 ---

---

---